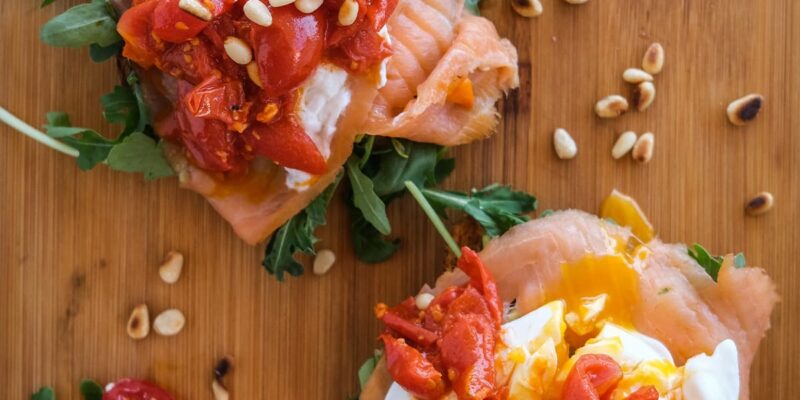 BRUNCH STUFF
Toast, burger, salad or sandwich with fish and eggs as main ingredients are a perfect choice for a healthy and tasty beginning of the day.
Our breakfast offer has been consistently created following our principle of uniqueness. Each dish is carefully thought out, tastes are harmonised, and the visual appearance is attractive and interesting.
The eggs are prepared in different ways, such as scrambled, poached or boiled, combined with different types of smoked and fresh fish, with interesting toppings like fresh cheese, avocado and leaf salad, making it a perfect choice for a nutritionally rich and quality breakfast.